The Wetlands & Stewardship Project is an ongoing initiative spearheaded by the Delridge Neighborhood Development Association, to protect and restore the natural wetlands located at 23rd Avenue SW & SW Findlay Street in West Seattle.  In partnership with Nature Consortium, volunteers and community members can come together to help restore habitat in the forest by removing invasive weeds, amending soil, addressing erosion issues, and planting new native trees and shrubs.  Kids can volunteer and become environmental stewards participating in the process of preserving a natural and healthy green space.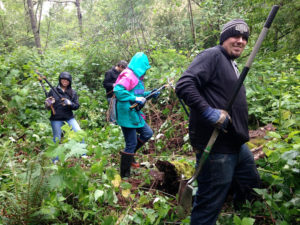 Click here for a full description of the Wetlands & Stewardship Project, and here if you're interested in volunteering as a Wetlands Steward!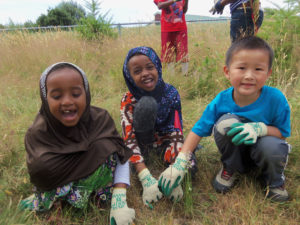 The Delridge Mural Project is a Youngstown art program that brings together volunteers, local youth, and profess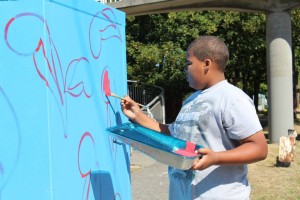 ional artists to help beautify the Delridge neighborhood with original artwork. Last summer, youth in the program worked with artist Andrew Morrison to paint murals on the traffic signal boxes along Delridge Way SW. Visit the Youngstown YouTube page to watch a video documenting last year's project.
Youngstown partners with several organizations to provide youth with the highest caliber of arts and leadership education.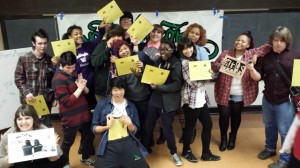 Arts Corps unlocks the creative power of youth through arts education and community collaboration so that all young people have the courage to imagine and freedom to create a just and vibrant future.  Arts Corps places professional teaching artists at schools, community centers, low income housing, residential treatment centers and other youth-serving organizations throughout King County. Programs include after-school classes, in-school residencies, and workshops. Arts Corps also provides consultations, professional development and training for arts specialists, school professionals, teaching artists, youth development workers and other community members.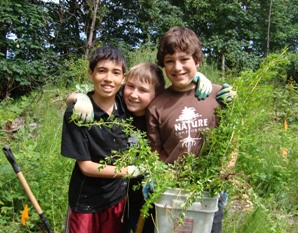 Nature Consortium is a grassroots, community-based organization whose mission is to connect people, arts and nature. They produce a Youth Art Program, an Urban Forest Restoration Program and the Arts in Nature Festival.  Nature Consortium creates opportunities for people to connect to themselves, to each other, their community and the natural world. They foster a journey of discovery for people to find their individual passion, empowerment and action. Nature Consortium believes that by creating awareness, individuals will change their behavior in interacting with the world.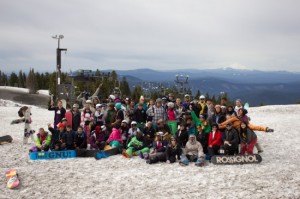 The Service Board mentors teens to conquer personal and cultural challenges through public service and outdoor adventure. TSB turns kids on to their own abilities, teaches them to try crazy new things (making sandwiches for the homeless, riding a chair lift), and instills in them the love and understanding of 30 other people, experiencing common joys, jokes, and sadness. They connect kids to what counts in themselves and others.  The Service Board instills in high school-age youth a deep sense of life purpose based on an ethic of public service and a conviction in their abilities to shape the future.  Students leave tSB's six-month program fired up to make a positive impact in their community.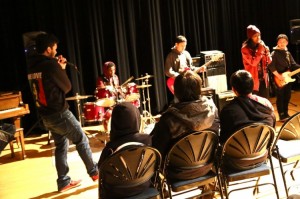 Totem Star is a non-profit multimedia, mentorship, and social justice education organization based in Seattle. Since 2010 we have served over 135 youth through partnerships with the Juvenile Rehabilitation Administration, Seattle Youth Violence Prevention Initiative, Neighborhood House, Seattle Parks and Recreation, and the Seattle Office of Arts & Culture.  Totem Star classes take place in the Youngstown Cultural Arts Center recording studio on Mondays.
Reel Grrls equips and empowers girls ages 11 to 21 to engage critically and creatively with digital media to create positive social change. Reel Grrls also provides media literacy training to help grrls, gender non-conforming youth, and male allies from diverse communities interpret and respond to the flood of gendered and racialized images and messages young people encounter in our media saturated world.
Reel Grrls serves youth of all economic means, with 85% of students receiving Reel Grrls scholarships in 2015.  Since 2001, over 1000 students have participated in Reel Grrls programs and Reel Grrls media have been honored in more than 90 film festivals globally. Reel Grrls is a 501c(3) non-profit organization located within the Youngstown Cultural Arts Center in West Seattle.  Since 2015 Reel Grrls Programs have "gone mobile" and in addition to our regular in-house programs and apprenticeships, we bring our programs directly to grrls, youth, and their communities.