Community arts classes are offered for all ages at the Youngstown Cultural Arts Center by a wide variety of organizations and nonprofits.  Visit our Community Classes page to see what's available.
Youngstown youth programs empower local youth through sustained arts-based learning experiences by collaborating to provide the space, people and resources necessary for youth to flourish in community, creativity, and self expression.  Projects offer diverse after-school arts classes free of cost to ages 13-20, and teaching artists are hired individually and through the anchor tenant youth non profits.  Visit our Youth Programs page to learn more.
Youngstown's programs would not be possible without the generous support of city, regional and national grants and organizations:
The Office of Arts & Cultural Affairs promotes the value of arts and culture in and of communities throughout Seattle. By fostering and investing in the creative contributions of our artist citizens to every facet of the community, we engage the creativity in every resident and build a healthy and vibrant Seattle.
The Seattle Foundation is making the greater Seattle community a vital and healthy place to live, driving positive change on a range of local issues by working side by side with donors. Today, we are leading a countywide philanthropic agenda—A Healthy Community—which supports a complex fabric of issues including arts and culture, basic needs, economy, education, environment, health and wellness, and neighborhoods and communities. With new leadership, technology and community initiatives, we are charting a bold new course to ensure a bright future for all people who call this region home.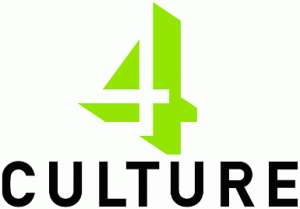 4Culture, the cultural services agency for King County, Washington is committed to making our region stronger by supporting citizens and groups who preserve our shared heritage, and create arts and cultural opportunities for residents and visitors. 4Culture is a tax-exempt public development authority (PDA), with a fifteen member Board of Directors, who are nominated by the King County Executive and confirmed by the King County Council. A Public Development Authority is a public entity created by cities or counties to provide public services with the agility and flexibility of the private sector; to provide services more efficiently than an agency of government; and administer federal and state funds.

Southwest Youth & Family Services helps people use their own strengths to make what they want of their lives. We offer counseling, education, and family support programs for people in Southwest Seattle and King County, including, West Seattle, Delridge, White Center, South Park, Burien, and SeaTac. Many participants use more than one program and most of our services are free. We connect people to high quality services, and also to each other. As a result, our communities become stronger, the changes last, and the impact can be felt wherever you are.