The Feminine Essence w/ Franchesska Berry!! 
June 24th – October 6, 2017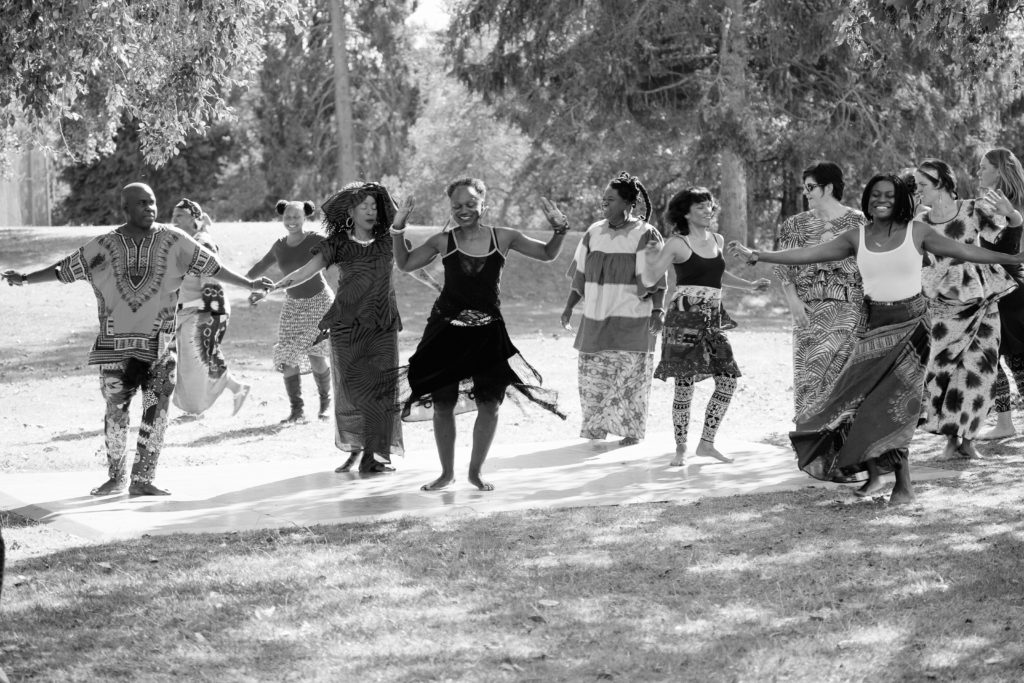 Our new "Community Wellness Rhythm & Dance" provides over 14 weeks of culturally competent programming encouraging fitness, wellness, nutrition, motion, rhythm and disease prevention.
Students, in class, enter a kinesthetic dance mode of learning supported by indigenous and travel stories. Your mobility, flexibility and overall strength will be increased.  We will develop breath control to keep your body relaxed and mind focused supported through gentle stretch, strength and yoga.  Fluid, graceful movements help to tone and strengthen your back and abdominal muscles improving your posture and technique. We will dance to wonderful recorded world music, learning steps and phrases to build endurance and self confidence. The final Saturday of each session, artists will come to play the same rhythms commanding increased fitness, stamina levels, and incorporating new dance movements.
About Franchesska Yvette Berry:
Distinguished Fulbright Fellow/Scholar, World-Renowned Dance Artiste', Choreographer, Intercultural Arts Educator, Professor, Berry is Cultural Ambassadress to Dakar, Senegal, West Africa.