Thank you to everyone who helped support the Delridge Mural Project!
Donate to support future programs at the Youngstown Cultural Arts Center.
BEFORE

AFTER
The Delridge Mural Project initially took shape when DNDA staff joined representatives from Southwest Youth and Family Services (SWYFS) and the Seattle Police Department (SPD) to address the rash of gang-related graffiti plaguing South Delridge. The three-phase Delridge Mural Project was launched in May 2013 with a graffiti paint-out, in collaboration with SWYFS and SPD with many community volunteers lending a hand to paint over the graffiti.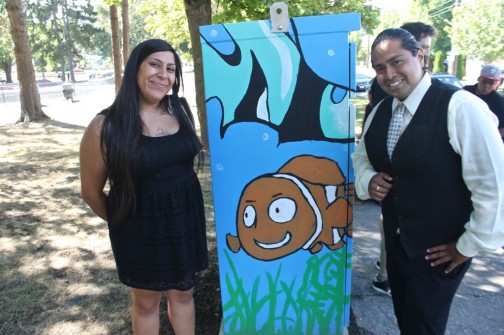 In August 2013, with support from the Mayor's Office of Arts & Culture, DNDA led the second phase of the Delridge Mural Project.Eight local youth from the Seattle Youth Violence Prevention Initiative participated and got paid to work with accomplished local muralist Andrew Morrison to create themed murals on 12 Seattle Department of Transportation (SDOT) signal boxes along Delridge Way from Andover to Henderson. Youth learned and utilized important job-readiness skills, including painting technique, teamwork and discipline, and helped bring artistic creativity to the Delridge corridor.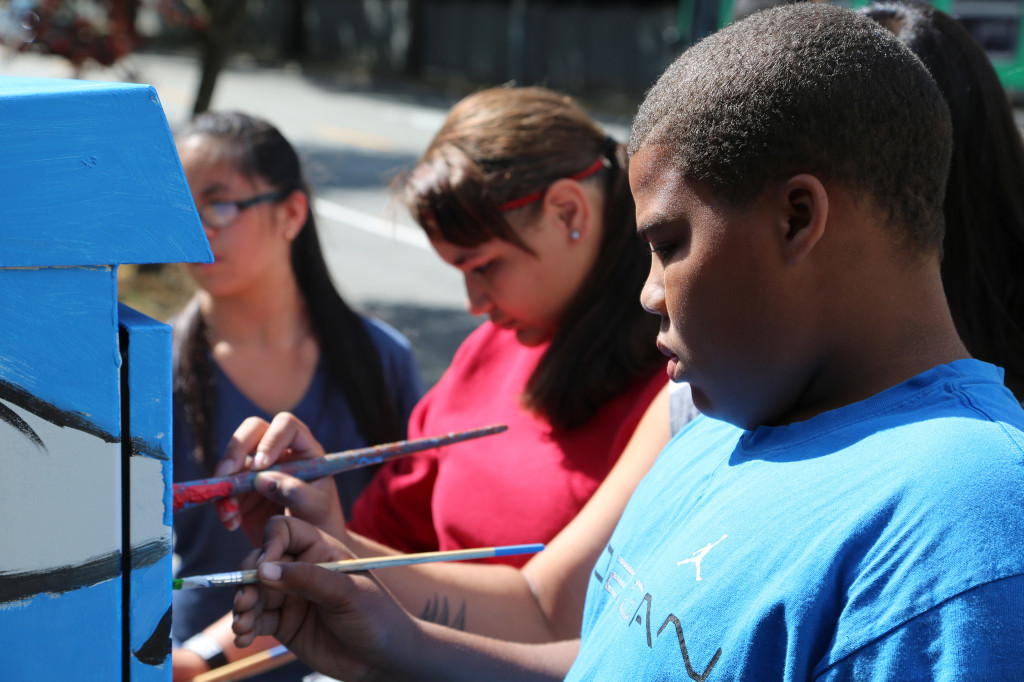 The completed signal boxes depict scenes of marine life, with every other signal box chronicling the life cycle of salmon, and the alternating boxes showing a variety of other sea life. The response from the community has been overwhelmingly positive with neighbors and visitors alike voicing their enthusiasm over the colorful boxes that add depth and beauty to the corridor.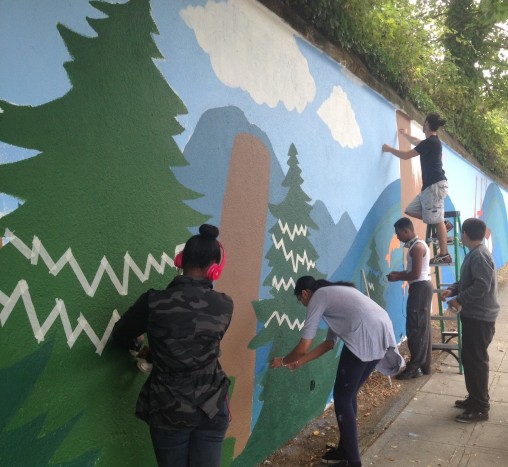 On August 14th, 2014, the community celebrated the completion of the final phase of the project: a large-scale collaborative mural installed along the parking lot retaining wall at the Youngstown Cultural Arts Center, directly across the street from the Delridge Skate Park. DNDA and Youngstown staff collaborated with professional artists, youth, and community stakeholders to create the design and paint the 210 foot wall, adding depth, color and art along the busy thoroughfare.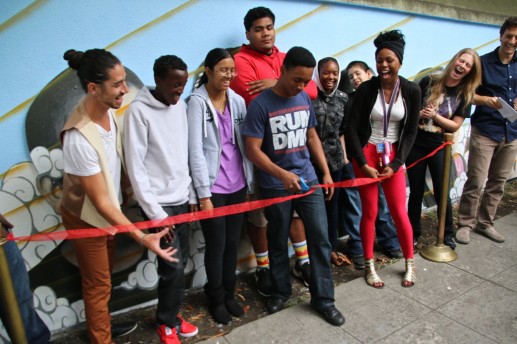 As part of Seattle's Work Readiness Art Program, student participants not only got to explore their artistic talents while engaging with their community, but also learned valuable job skills they can draw upon throughout their lives. The completed mural honors the rich history of the Delridge area, and celebrates the bright future being created as a community.
Want to see more? Visit our Pinterest page to see photos from the multi-year project, or like us on Facebook.


Donate to support more programs like the Delridge Mural Project!
The Delridge Mural Project was made possible with support from the Office of Arts & Culture and the Seattle Youth Violence Prevention Initiative.