Select your calendar view below.
If you wish to rent facilities, please contact the Events Manager to confirm schedule availability.
Mar
23
Fri
Intersections Festival

@ Youngstown - Thelma Dewitty Theatre
Mar 23 @ 9:00 pm – Mar 24 @ 12:00 am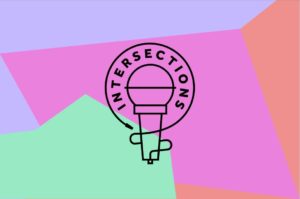 INTERSECTIONS: A Celebration of Seattle Performance
Featuring:
Dewa Dorje
Rock Bottom (Yolanda Suarez, Purnam Jantrania, Mike Kumar, Rupi Sureshkumar, Jingchen Wu, Matthias Bröecheler, Hasan Afzal, & Kevin McVey.)
Peter Donnelly
Max Delsohn
Randy Ford (Dynasty Luna)
Intersections: A Celebration of Seattle Performance is a comedy festival focused on equity, inclusion, and representation. The festival runs March 22-25, 2018 at Youngstown Cultural Arts Center.
The festival will showcase around 50 local performers in stand-up, improv, sketch comedy, burlesque, drag, storytelling, spoken word, music, dance, and theatre.
Intersections is an anti-racist organization committed to social justice. Youngstown Cultural Arts Center is an inclusive contemporary multi-arts hub in the Delridge Neighborhood of Southwest Seattle that incubates the arts, art-makers, and organizations from our multicultural, inter-generational communities in order to engage in civic dialogue and meaningful community transformation.
This show will include adult themes and language.
If ticket prices are prohibitive in any way, please contact us at intersectionsfestival@gmail.com and we will find a way to get you in! If we are not accessible to the poor, we are neither radical nor revolutionary.
www.intersectionsfestival.com