Select your calendar view below.
If you wish to rent facilities, please contact the Events Manager to confirm schedule availability.
Apr
29
Sat
Playback Theater Northwest for Educators

@ Youngstown - Movement Studio
Apr 29 @ 7:00 pm – 9:00 pm
Playback Theater Northwest for Educators
Educators!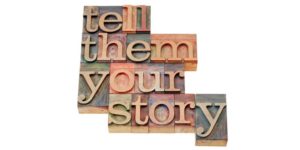 This professional development opportunity is equal parts performance and hands on skill building that ups your creative teaching practice.
Playback Theater Northwest helps individuals, communities and organizations thrive and develop by bringing people together to share stories that foster connection, growth, change, and healing. The Playback structure can be used to explore the most complex of issues in a safe setting: race gender, trauma. Or, it can be a way to celebrate profound mysteries of the day to day and bring them to life on stage.
Playback has years of experience working with schools and teachers.
Many educators have found that this work builds connections with their students and nourishes collaboration. The strategies of Playback can be applied in a multitude of ways to enhance learning; allowing students to watch their stories come alive, deepening writing skills, teaching the importance of being in he moment (through improvisation), and social and emotional awareness (understanding that we have a shared humanity).
Learn the basics and see how powerful this form can be. Bring your life to the stage… and your teaching to life.
Co-Facilitated by:
ROBERTO ASCALON – Poet, Teaching Artist; Northwest School
RACHEL STREET- Theatre Teacher; Rainer Beach High School
$10 Suggested donation (No one turned away for lack of funds)