Select your calendar view below.
If you wish to rent facilities, please contact the Events Manager to confirm schedule availability.
Oct
20
Sat
Candeias Capoeira West Seattle – Adult & Teen

@ Movement Studio
Oct 20 @ 11:00 am – 12:00 pm
Fenix Capoeira – Adult (13 & up)

In this beginner class you will experience community, culture, and individual vitality. Capoeira is an Afro-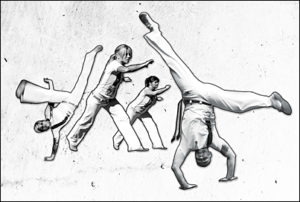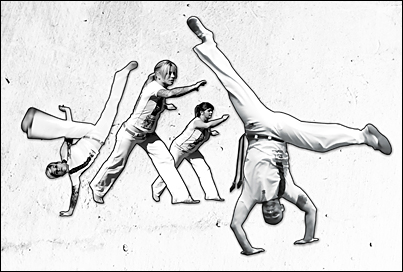 Brazilian martial art that combines self-defense, acrobatics, dance, music, community, and culture. The beginner class is open to all fitness levels ages 13 and up. Classes are led by Graduada Água-viva (Jen Hobbs), under the direction of C.M. Fenix.
Candeias Capoeira West Seattle – Youth

@ Movement Studio
Oct 20 @ 12:30 pm – 1:30 pm
In learning Capoeira, a student develops skills in self-defense, acrobatics,
fitness, instrument playing, rhythm and singing, language skills, teamwork, and strategy development.
Capoeira instills the values of responsibility, self-confidence all while awakening creativity through the development of self-expression. 
Through fun games, drills, and exercises, children learn to "play capoeira" with an understanding of limits and respect for each other. Classes will keep your child physically fit and mentally engaged.
Students will learn the movements of capoeira along with the music
and songs traditionally used in the sport.
Capoeira promotes quick reaction and decision making which translates into enhanced memory retrieval in the classroom; training Capoeira increases memory, balance, mood and behavior, and like any regular physical activity, is the first defense against childhood obesity.
The Instructors and adult role-models in Capoeira teach young people valuable life lessons—confidence, leadership, goal-setting, team-work, expression, cultural and social cooperation, respect and tradition, and habits that can lead to a lifetime of good health and civic involvement. 

We offer youth scholarships to those who qualify. Email us at the address listed above!
Oct
22
Mon
West Seattle Jazzercise – Dance Mixx

@ Youngstown - Theatre
Oct 22 @ 6:15 pm – 7:15 pm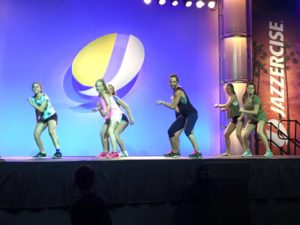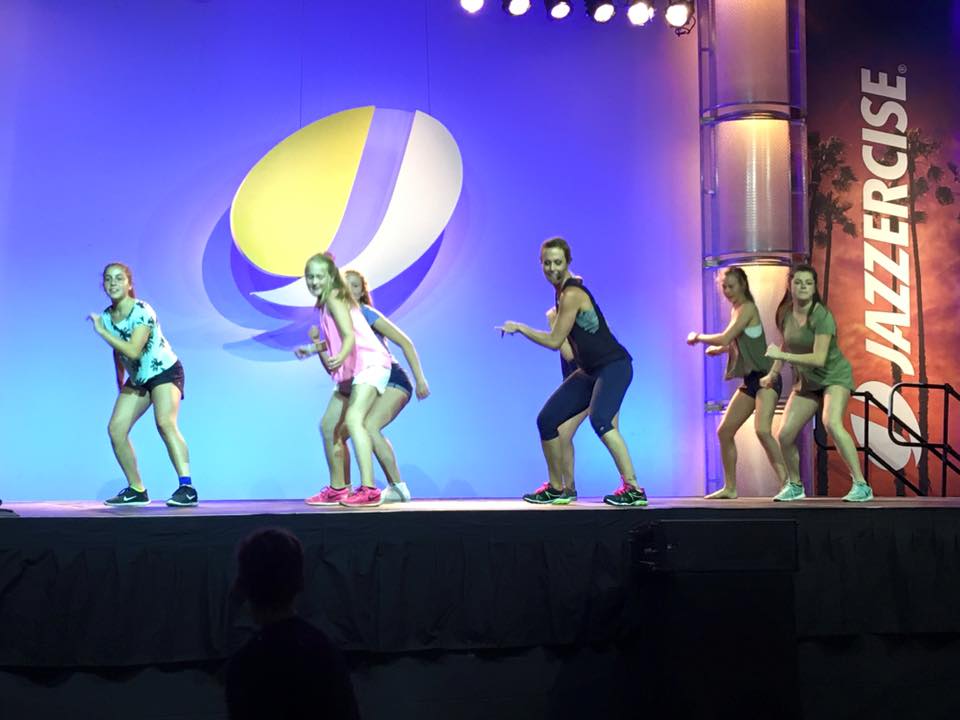 Burn up to 600 calories in one fun and powerfully effective 60-minute total body workout. Every Jazzercise group dance fitness class combines dance-based cardio with strength training and stretching to sculpt, tone and lengthen muscles for maximum fat burn.  Choreographed to today's hottest music, Jazzercise is a fusion of jazz dance, aerobic exercise, resistance training, Pilates, yoga, and kickboxing. Start dancing yourself fit and change the shape of your body today!  Classes available Monday and Thursday evenings, and Saturday mornings.
Lonely Rooster Guitar Studio

@ Youngstown - Classroom 103
Oct 22 @ 6:30 pm – 7:30 pm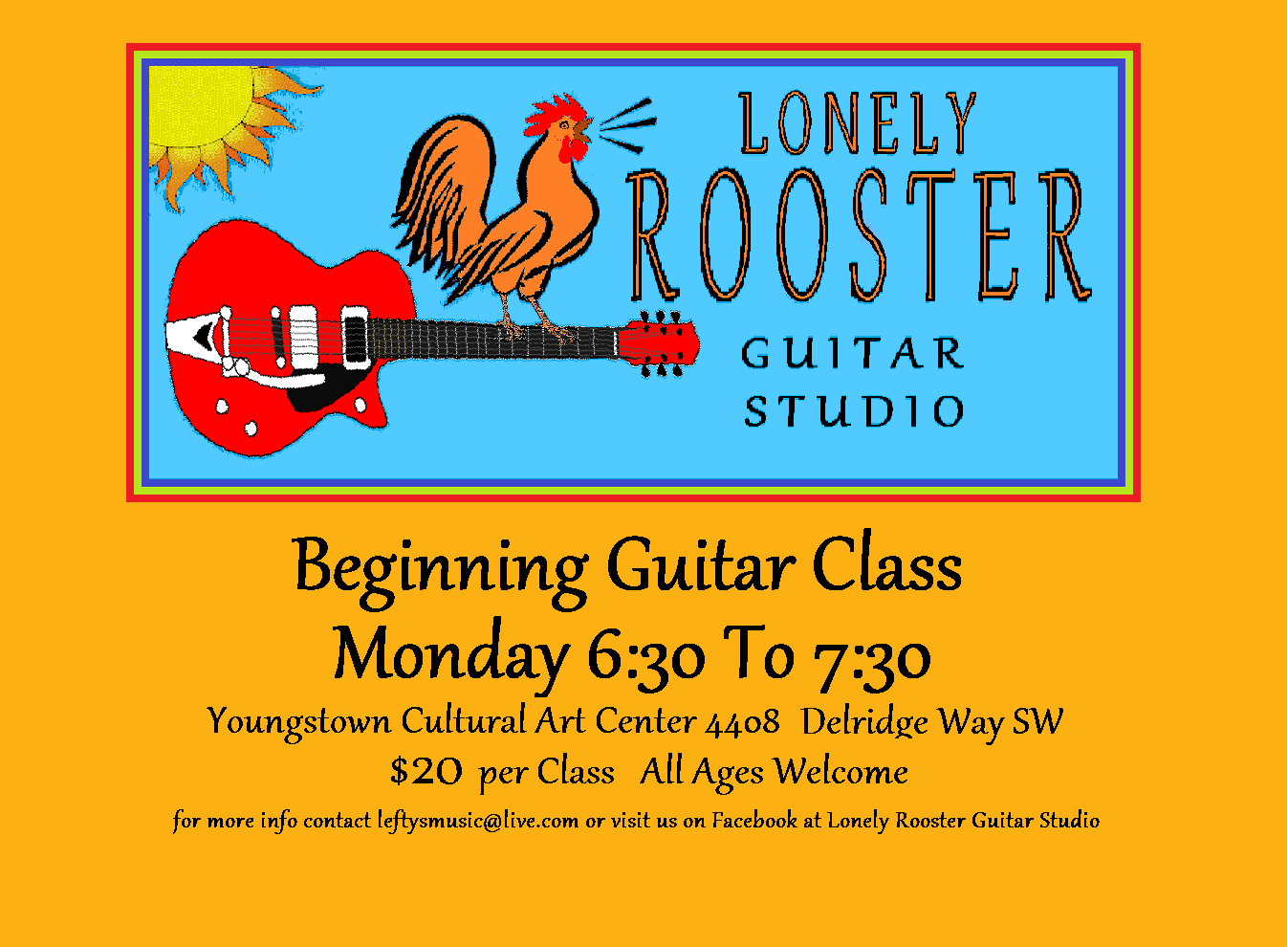 From Instructor Sunny McGhee:
In my beginner class we learn basic chord building, chord progressions, and keeping time with different strumming patterns. I introduce several ways of notating guitar music and teach a bit of music theory. We learn the diatonic and pentatonic scales and some dexterity exercises to help get our fingers going to the right place at the right time. Every week we learn a song that incorporates the concepts we have been discussing in class. This class may be repeated.
In my intermediate class we expand our chord building structures to include jazz swing chords. We explore different chord voicings and learn to play up the neck with barre and movable chord forms. I introduce some fingerpicking patterns and turnarounds for moving from one chord to the next. We will expand our knowledge of the scales to facilitate melody and lead playing. Every week we learn a song the incorporates the concepts we have discussed during class. This class may be repeated.

I hope you will join me for a fun and exciting adventure with the guitar!
One Accord Karate: Traditional

@ Youngstown - Movement Studio
Oct 22 @ 6:30 pm – 8:00 pm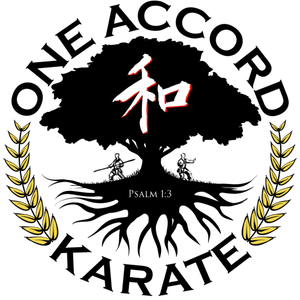 One Accord Karate teaches Hayashi-Ha Shito-Ryu Karate. Karate training helps in developing self-awareness, and to develop both physical and emotional control. The skills and attitudes you acquire will help you in all facets of life. Karate training is more of a competition with oneself and students learn focus, confidence, and self-control. The environment is ideal for those who love physical activity but shy away from the pressures often associated with team sports. It is a place to build positive relationships, strengthen value systems, and learn important life skills.
Join us Monday nights, 6:30-8:00, in the Movement Studio!